Case Study
Saving $1.5M for a Major CPG Partner
One of our CPG partners was using an
inefficient copy management process, leading
to significant errors that were costing them
big. Learn how we improved the process
by implementing a highly efficient database
solution, leading to greater accuracy and a
savings of $1.5 million.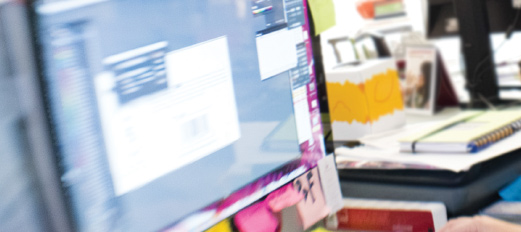 Our Partners' Perspectives
"After 20 years with one supplier, we decided to explore a new relationship with Phototype… The quality of work, responsiveness, and willingness to go the extra mile were everything we were looking for, but it was Phototype's collaborative nature and true partnership that really sealed the deal. Phototype is like an extension of our own organization. They help us to improve and evolve as a company and they are there with us every step of the way."
- L.H., Assoc. Dir. Creative MKT
"They are great collaborators and the epitome of professionalism. I value the team's expertise and rely on their proactive solution-oriented approach to effectively manage my business.

Simply put, I love working with (them)."
- M.C., Color & Artwork Business Lead
"Over the nearly three decades of my career, I have been part of countless partnerships, including many brand agencies and graphic design firms. Yet among all of those partnerships, only a small handful stand out and Phototype definitely earned a proud spot in the top echelon."
- A.S., Sr. Leader, Strategy
Protect Your Brand with Phototype
ACCURACY

Every element of our process and tool in our technology suite is consistently fine-tuned toward achieving greater accuracy and reliability across your print executions.

TECHNOLOGY

Maximize the full potential of industry-leading printing and prepress tools with support from our experienced technology teams.

PARTNERSHIP

By embedding ourselves in your company culture, we act as a dependable extension of your team – a promise your prepress company should deliver.
LEARN MORE
Ready to Protect?
Get in touch to find out how we can protect your brand throughout the packaging supply chain.
CONTACT US